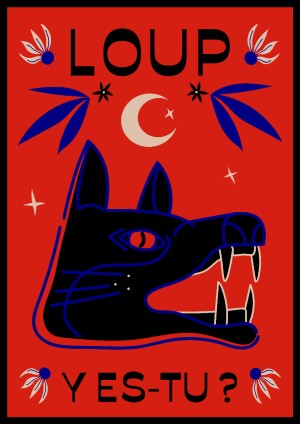 Loup y es-tu ?
Printed on Rives tradition paper natural white 250g
Dimensions: 32cm x 45cm
Sold without the frame
---
Illustration inspired by traditional Mexican masks.
According to popular belief, all men and women have a common destiny with their animal alter ego. Tona (or Tono) is the term that designates this guardian animal. It is said that the two are linked to such an extent that if the animal is killed, the human dies in turn (and vice versa).
Copyright Sarah Nyangué 2020