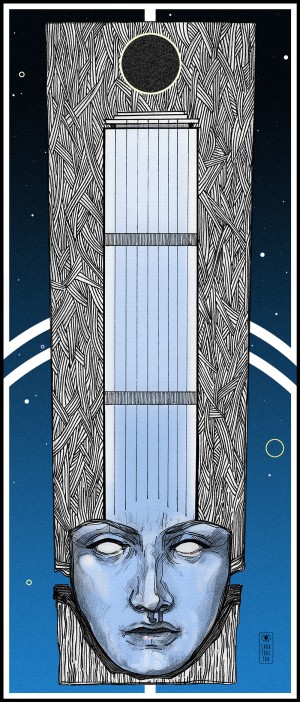 La Tour Montparnasse
Le Monde Idée - Press Illustration
"The Montparnasse Tower, the unloved one, will be given a facelift."
"Black widow", "big finger", "scar" ...
Since its inauguration in June 1973, the first Parisian skyscraper has been strongly criticized and has never seen a comeback.
---
Excerpt :
I am the dark, the widow, the inconsolate ... From my birth in June 1973, my dark figure sparked controversy - and it has never ceased since.
On September 12, 2013, to rehabilitate myself in the hearts of Parisians, we celebrated my 40th birthday in sound and light. It was not enough.
Now that I'm 45, a team of architects are working on my metamorphosis in an attempt to make me love. The story of my life deserves to be heard. Without me, the history of Parisian architecture, which lacks so much height, would have been different ...
©Copyright Sarah Nyangué 2020