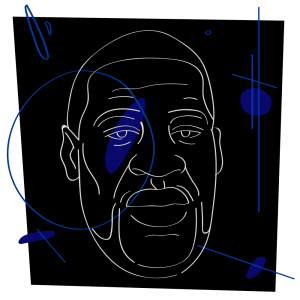 George Floyd - Black Lives Matter
" The death of George Floyd is a case of American police violence in which George Floyd, a 46-year-old black man, died following his arrest by several police officers including white police officer Derek Chauvin, on May 25, 2020 in Minneapolis, in the Minnesota in the United States. "
This man quickly became the famous sad emblem of a mass uprising for the rights of African Americans all too often victims of police violence.
On June 2, 2020, in order to demonstrate against police violence targeting African-Americans in the United States, many artists called for a day of strike: "Blackout Tuesday" or "Unplugged Tuesday". This phenomenon has spread on social networks such as Instagram.
©Copyright Sarah Nyangué 2020