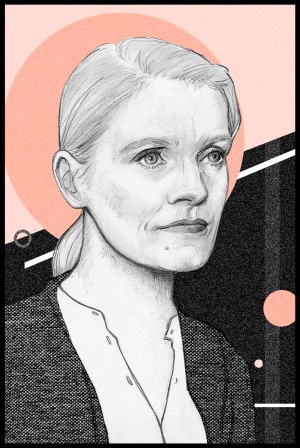 Camille Froidevaux-Metterie
Le Monde Idée - Press Illustration
"Feminism in the body"
The professor of political science publishes at the beginning of October "Le Corps des femmes. The battle of intimacy "(Philosophie magazine Editeur), in which she strives to restore the value of the female body.
Excerpt :
As an "optimist feminist", she goes forward, therefore. Despite all those - especially those - who will legitimately bring her to trial, she defends her conviction: after having won the battle of the vote at the end of the 19th century, then, successively, those of procreation, work, family and gender, Western feminism entered a new phase at the turn of the millennium, which it calls its "genital turning point". A thesis she is developing in Le Corps des femmes. The battle of the intimate (Philosophie magazine Editeur, to be published on October 4), and whose phenomenological coloring already tinted his previous work, The Revolution of the feminine (NRF Gallimard, 2015).
©Copyright Sarah Nyangué 2020